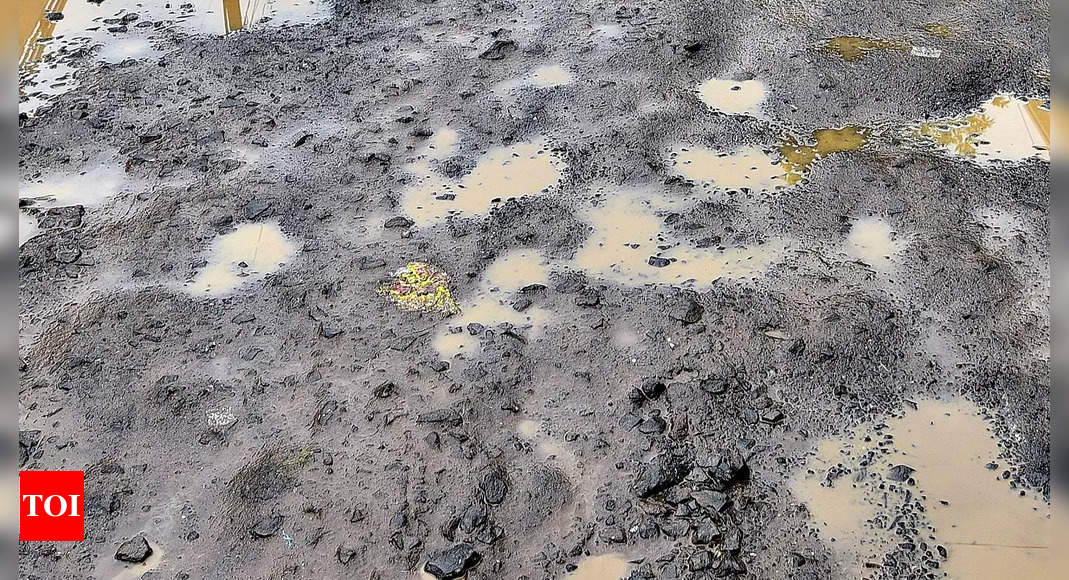 Villagers Fill Potholes on Trichy-Karur National Road with MGNREGA Workers | Trichy news
[ad_1]
TRICHY: Irritated by the delay in filling the many potholes on the Trichy-Karur national road, the villagers of the Andhanallur panchayat near Trichy themselves overhauled a non-motorized highway. Workers under Mahatma Gandhi's National Rural Employment Guarantee Act (MGNREGA) have filled more than 50 potholes on the highway that connects the central and western districts during the last two days.
The highway through the hamlets of Kambarasampettai, Jeeyapuram and Thirupparaithurai on the outskirts of the city had been in poor condition for months now. One part is maintained by state highways and its widening is almost complete while another is maintained by the
National Highways Authority of
India (NHAI). As the road abuts the Cauvery River, the narrow section is prone to fatal accidents. During the recent rains, many potholes appeared near Jeeyapuram.
Jurisdictional confusion between national and
state road
departments on the road has meant that maintenance requests for the damaged road have fallen on deaf ears. As villagers using the road encountered accidents, Andhanallur residents involving MGNREGA workers filled the potholes without waiting for the officials. Soils excavated from other sites were used to fill the potholes.
"About 80 workers filled and leveled more than 50 potholes along the 2 km stretch between Jeeyapuram and Thindukkarai. Even before the monsoon, the road was not passable, "Andhanallur panchayat president Priyanka Anandhan told YOU. The road
patrol
police also intervened by rationalizing the vehicles crossing the section. Although a toll booth is located about 3 km away, villagers said no support came from the toll levied to access the highway. Sources at the Thirupparaithurai toll booth said the road needs to be maintained by
state highways
.
[ad_2]