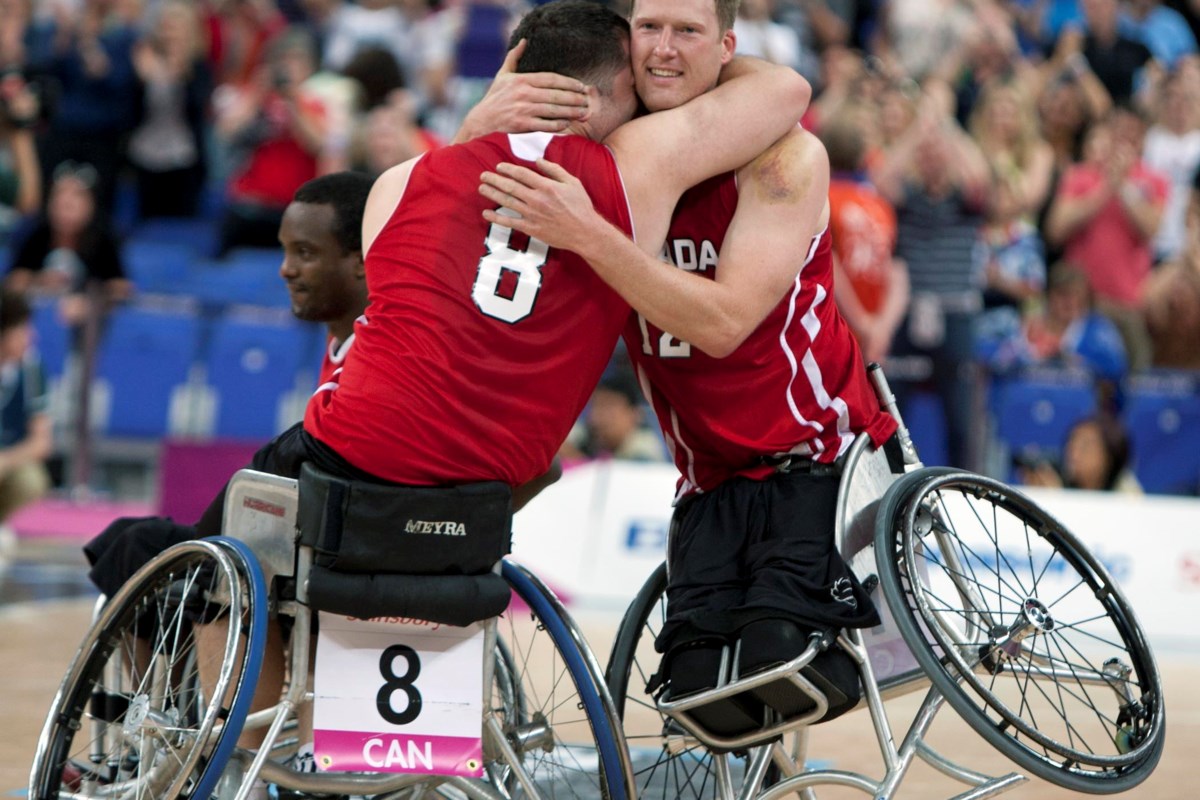 Students call on council to honor Paralympian Patrick Anderson with road signs
Grade 7 students at Elora Public School are calling on the Wellington Center Board to place signs honoring the Paralympian at both ends of Fergus
FERGUS — Three students from Elora Public School asked the council to honor local Paralympian Patrick Anderson by installing two road signs on the north and south ends of Fergus.
At Monday's virtual meeting, Elora Public School grade 7 Lily Brown, Helena Kogen and Mya Hunt presented their request to the board, explaining that they want to honor the Paralympian for his accolades.
"Can you name anyone in the community who is the best at something? Well, I can't," Kogen said during his presentation.
"In September, Patrick Anderson took the time to speak virtually at Elora Public School. As a member of the community, we were upset not to know about Pat, his story and his accomplishments.
The three students proposed to create a "Home of Patrick Anderson" sign on both the north and south ends of Fergus. Each panel costs $197 plus tax. The panels will be completed by Fergus Printing.
In their presentation, they highlighted that the Wellington Center will be the first community in Canada to honor a para-athlete.
Com. Kirk McElwain wondered what the next steps would be for the panel to happen and how big the panels would be.
"The panels will be as big as a population panel and a bit smaller with the idea that the panels will go under those population panels. So about the same length and maybe narrower," explained Andy Speers, the girls' teacher.
Mayor Kelly Linton informed council and students that township staff will be reviewing some of the requirements needed to install signs under traffic signs.
"Hwy 6 is a provincial highway so it needs to be approved by the Department of Transportation, so our staff will be engaging with council to arrange next steps so we can pursue the matter further," Linton said.
Council will discuss the Request for Proposal in more detail at a future meeting once Township staff has gathered information about the needs from MTO.