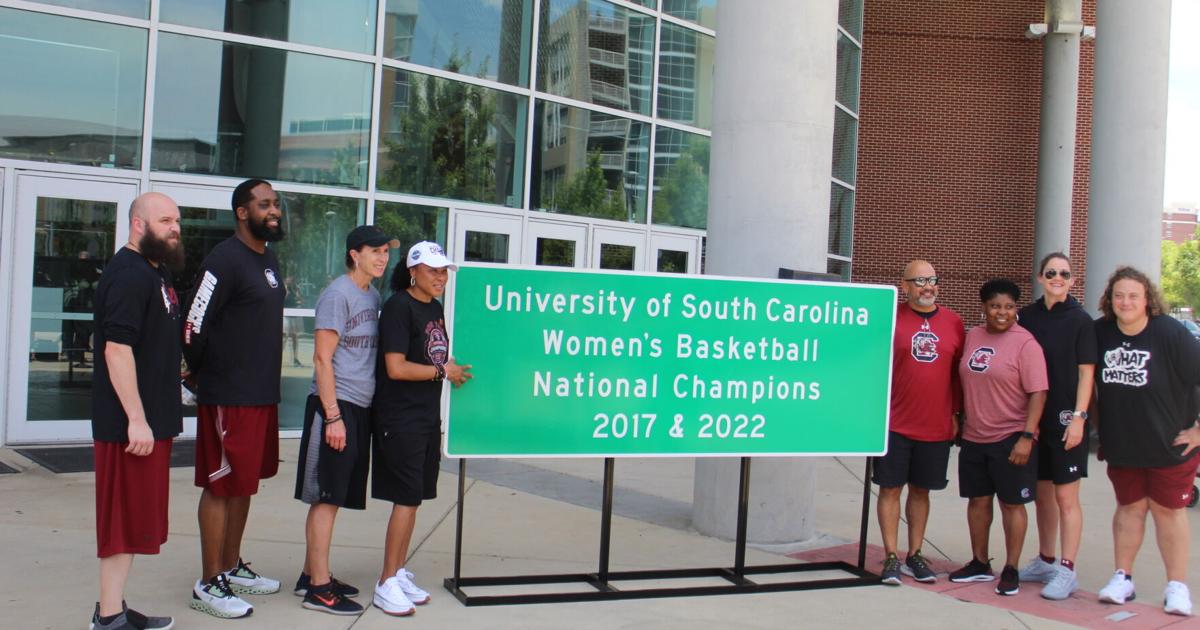 Road signs recognizing South Carolina women's basketball team unveiled | Colombia
Starting July 1, motorists traveling South Carolina's highways will have a daily reminder of the championship success of the University of South Carolina women's basketball team.
A ceremony was held outside the Colonial Life Arena Thursday, unveiling a new road sign recognizing the team's national titles won in 2017 and 2022. They were authorized by South Carolina Transportation Secretary Christy Hall.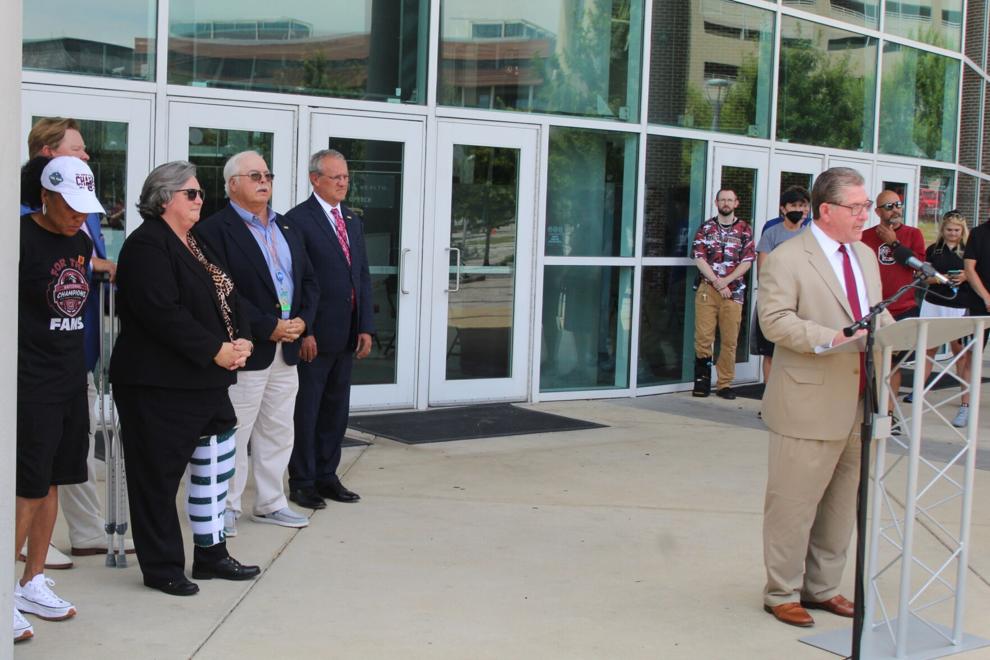 A total of 15 signs will be installed across the state, including visitor centers near the South Carolina border in both directions on I-85, I-26, I-77 and I-95, as well as on I-20 eastbound. Around the Columbia area, signs will be at I-20 Eastbound Exit 58 and Westbound Exit 73A, I-26 Exit 111B in either direction, Exit 5 off I-77 in both directions and at the intersection of Harbison Street Extension of South Bound SC-277.
The panels will remain in place for two years, much to the delight of women's basketball coach Dawn Staley.
"I just feel like the panels allow us to connect with our team, our fans, the whole state of South Carolina and all of Colombia," she said. "It's definitely something that will touch a lot of people. A lot of eyeballs will see it. I have no sense of direction, so these signs will help me navigate the state of South Carolina."
Both Staley and athletic director Ray Tanner spoke about the significance of Thursday's ceremony on the 50th anniversary of the adoption of the Title IX. Tanner also read Staley's list of accomplishments during his 14 seasons with the Gamecocks. They include four appearances in all four NCAA Tournament Finals, 44 weeks as the team's number one team, six regular season and Southeastern Conference tournament titles, and ranked in the Top 25 in the 'Associated Press since December 2012.
Additionally, Tanner called Staley a "champion of bringing people together, uniting a community, and building a fan base" or "FAM".
At the end of the ceremony, Staley answered a question regarding an article from the Charlotte Observer linking her to the vacant Charlotte Hornets coaching job. Staley made it clear she was happy in South Carolina and showed no interest in an NBA position outside of ownership.