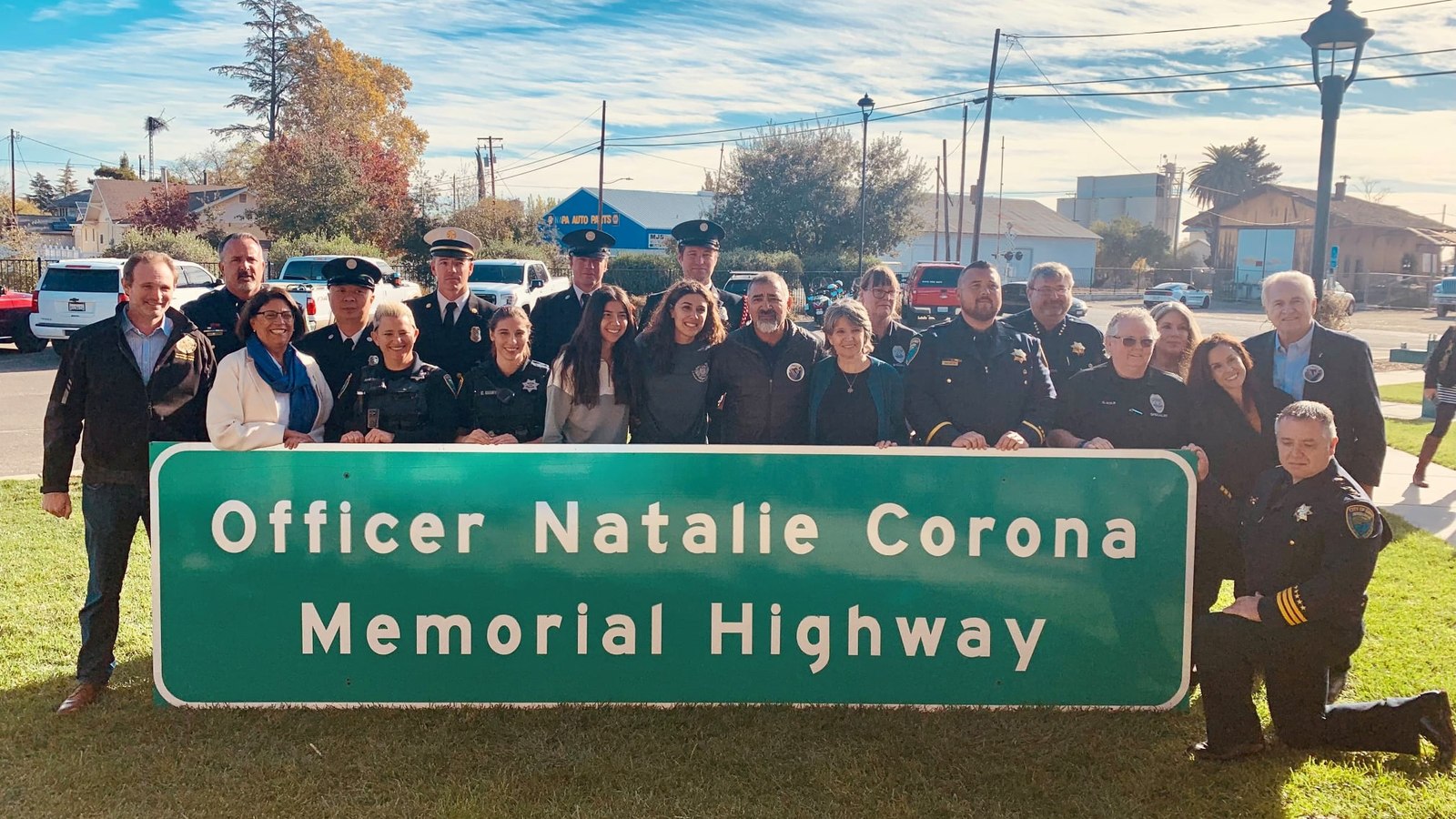 Natalie Corona Memorial Highway signs unveiled, named after slain officer
By Rosalio Ahumada
The Sacramento Bee
COLUSA COUNTY, Calif .– Caltrans officials on Thursday unveiled road signs for Officer Natalie Corona Memorial Highway in Arbuckle, the hometown of the Davis police officer who was shot down while his career in law enforcement law was only just beginning.
A team has installed north and southbound traffic signs along a 5-mile stretch of Interstate 5 in Colusa County, Caltrans announced on Twitter.
This stretch of I-5, from Greenbay Road to Salt Creek Drive in Colusa County via Arbuckle, was dedicated to honoring Corona by a concurrent resolution passed in July 2019. The resolution was presented by the member of Assembly Cecilia Aguiar-Curry, D-Winters. , whose district included parts of Colusa County.
Corona was a 22-year-old "rising star" with the Davis Police Department, who had completed her field training just weeks before being shot by an armed suspect. Police Chief Darren Pytel described the fatal shooting as a indiscriminate "ambush" that occurred on the evening of January 10, 2019, near 5th and D streets in downtown Davis.
The officer was responding to a minor road collision when a gunman approached the area on a bicycle, shot Corona down, opened fire on vehicles and homes in the area, and then committed suicide.
Authorities have identified Kevin Douglas Limbaugh, 48, as the man who shot Corona that night. Limbaugh was found dead from an apparently self-inflicted gunshot to the head in his neighboring house. No one else was injured in the shooting.
The Davis Police Department unveiled a memorial in January 2020 in honor of Corona and another of its deceased officers, Douglas Cantrill, who was 23 when he died in September 1959 after being shot by her own service weapon.
In February 2019, the Sacramento Police Department named a new helicopter named Corona. A Yolobus that was hit in the shooting was also rededicated and named after Corona.
Corona received a posthumous Purple Heart, as well as several other honors, including one named after Douglas Cantrell.
(c) 2021 The Sacramento Bee (Sacramento, CA)