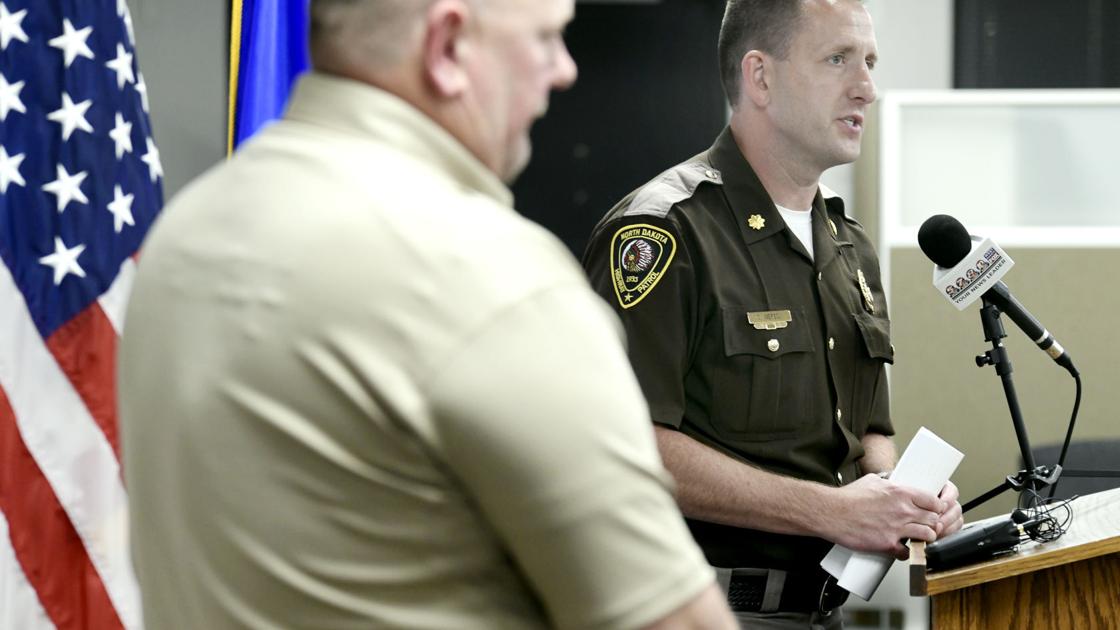 Highway Patrol soldier on leave after fatal Morton County shooting | Bismarck
A North Dakota Highway Patrol soldier is on administrative leave pending an investigation into a shootout Tuesday that killed a Montana man.
Craig Knutson, 45, Billings, MT, was shot dead once by a state soldier after a chase in Morton County, Major Tom Iverson said Wednesday. Knutson was alone in the vehicle, which Iverson described as a pickup truck. He died at the scene.
Morton County MPs responded to a call from a reckless driver on the freeway around 7:43 p.m. Tuesday, Iverson said.
MPs attempted a traffic stop, but Knutson continued east at freeway speed, then slowed when a MP east of the chase deflated the front left tire of the pickup truck with a tape spiked.
The soldier used his vehicle to force Knutson's vehicle to turn and stop on the highway about 13 miles west of Mandan. The soldier parked in front of the van to prevent it from moving, Iverson said.
The soldier gave Knutson "several strong verbal orders to raise his hands" and told MPs that Knutson had a gun, the major said. A revolver was found in the vehicle.
Details of what led to the soldiers firing at Knutson were not immediately disclosed.
It is not known why Knutson did not stop, if he was in the vehicle when he was shot, or if the soldier saw the gun in his hand or somewhere in the vehicle.