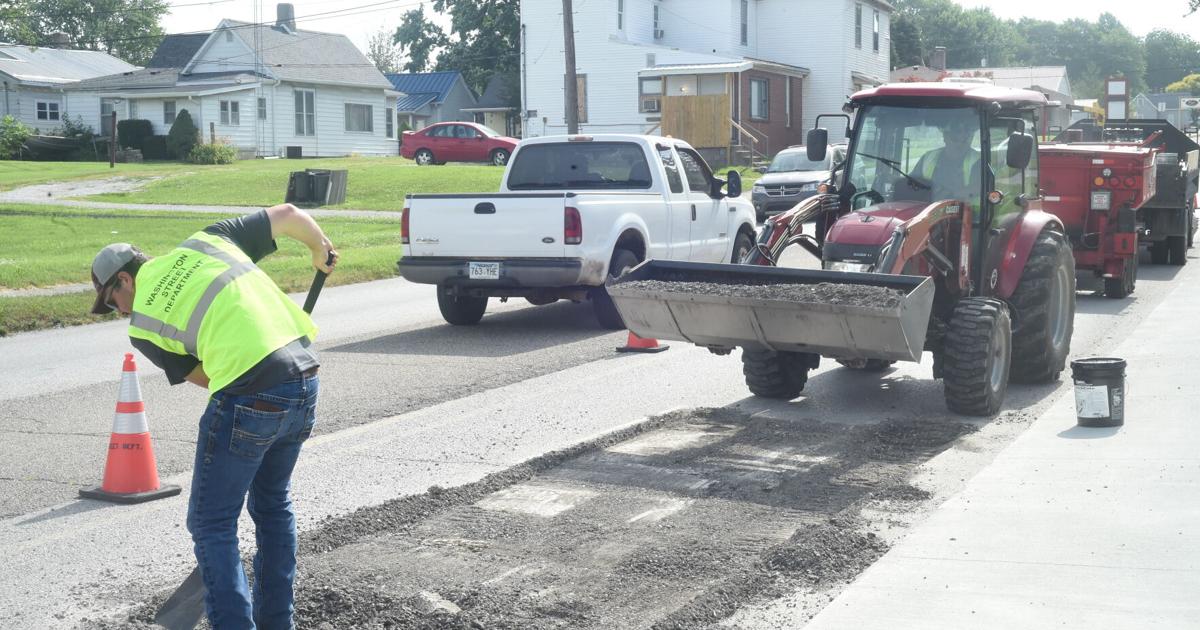 East National Highway gets temporary fix | New
Washington motorists have spent the week getting a taste of what they will face over the next two years on the East National Highway.
City street service crews spent the week redirecting traffic and trying to fix some trouble spots along the road.
"Between Griffith and 257 there are a number of not really potholes but places where he settled in and we just had to fill them in because they weren't going to make it to the year next," Washington Mayor David Rhoads said. "People were avoiding these holes and all that. On the south side, we had six or eight places to fix. And on the north side we have a water break that we're going to fix and just make it smoother.
The mayor says the repairs were quite inexpensive.
"We have the equipment to do it. We have a hot box and we can do the repairs ourselves. We don't need to hire someone to come and do it. The workforce is the same as always," Rhoads said. "Whatever the cost of the asphalt, that's what it costs us. It's better to pay for that than to have torn cars with bent rims.
The city is preparing for a major project along the Eastern National Highway where work is underway. These plans include lowering the road to the base and replacing and relocating the utilities that have been buried there for nearly a century.
"There will be a meeting later this fall or early winter for residents and businesses along the road, and then the bidding will go out in February," Rhoads said.
Beginning next summer, officials plan to begin pavement repair and replacement from Southeast Second Street to SR 257. Current estimates are that this work will take two years to complete. The last segment of SR 257 at Southeast 21st Street is expected to take an additional year.
In the meantime, the street will undergo the necessary repairs to arrive at this construction.
"We've got potholes and we've got places that just aren't going to make it through until the replacement project starts," Rhoads said.