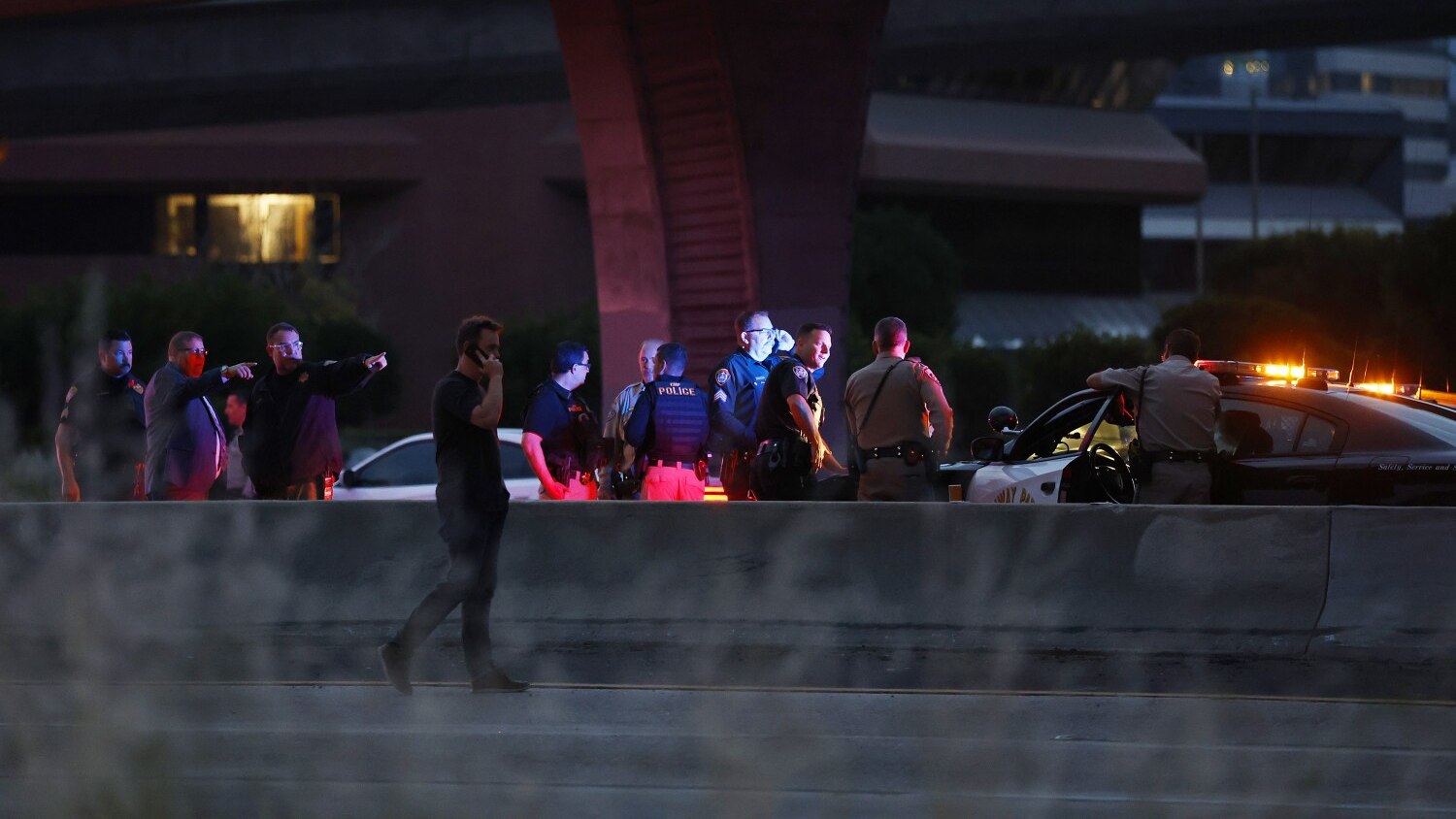 California Highway Patrol officer shot dead on highway; suspect arrested
By Phil Diehl
San Diego Union-Tribune
SAN DIEGO, Calif. — A California Highway Patrol officer was taken to hospital after being fatally shot on Interstate 8 at Interstate 805 in Mission Valley early Wednesday evening, according to San Diego police.
A suspect was arrested at the scene, Officer Darius Jamsetjee said. The injured officer's condition was not immediately available.
According to multiple media outlets, the CHP officer was shot in the leg and taken by ambulance to Scripps Mercy Hospital in San Diego.
I-8 was closed in both directions in the area below the I-8 interchange at I-805 and remained closed at 8:10 p.m.
CHP officer Jake Sanchez said at around 8:30 p.m. he was on his way to the hospital to speak with the officer and would have more information later that evening.
This is the second shooting in four days involving CHP officers on local highways.
In what appeared to be an unrelated incident on Sunday, someone in a passing vehicle fired shots as CHP officers and firefighters worked a fatal collision on I-805 near State Route 94 .
No one was hit by the gunfire on Sunday and officers were looking for a white van that had driven away from the scene.
City News Service contributed to this report.
This story originally appeared in the San Diego Union-Tribune.
©2022 The San Diego Union-Tribune. Visit sandiegouniontribune.com. Distributed by Tribune Content Agency, LLC.