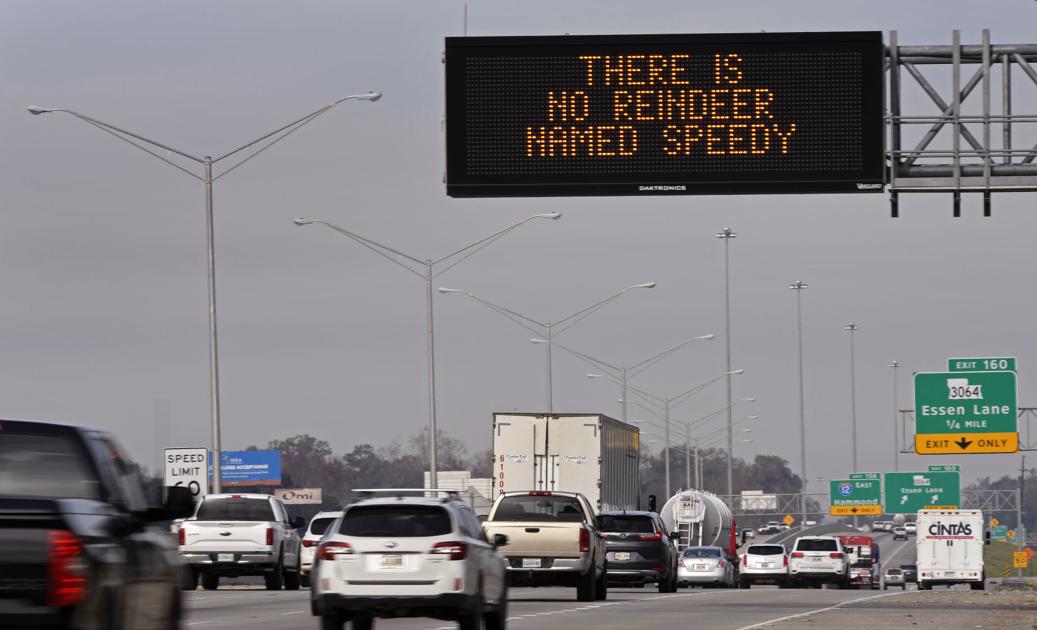 Ask the lawyer: Oh, those smart road signs; annoyed by 3-way stop | New
Who comes up with these smart messages on road signs on highways?
"Most of them are part of national campaigns," said spokesman for the State Department of Transportation and Development Brendan J. Rush.
"We are taking the opportunity to locate messages when we can to draw attention to safety along the roadway."
When asked if they have any favorites, Rush replied, "Not really, they all promote safety, so we all love them."
Annoyed by the stop at three
Last year, when the state erected the Bluff Road Viaduct on Interstate 10 as part of the Ascension Parish Expansion Project, it installed 3-way stop signs at the intersection of Bluff Road and C Braud Road. Once the interstate work was completed, they left the stop signs at this intersection. This was understandable, as many drivers had to use the C Braud Road as part of their commute. Now that Bluff Road has reopened, stop signs on Bluff Road are no longer needed. These stop signs are now causing a lot of traffic jams. In the morning, southbound traffic on Bluff Road recedes almost 2 miles, while in the evening the traffic recedes to La. 74. If the intersection requires some type of intervention, a streetlight operated by a vehicle would be a much better choice than obstructing traffic on Bluff Road with these stop signs.
Brendan Rush, spokesperson for DOTD, said the agency "installed a three-lane stop at the intersection due to an influx of traffic during the elevation and rehabilitation of the Bluff Road Bridge .
"After construction was completed, we received a number of requests from voters and elected officials to consider leaving the stop signs there for safety reasons. The DOTD did their due diligence to conduct a study to see if the stop signs were warranted on a permanent basis. This study justified the total discontinuation.
In addition, the study suggested that traffic will increase at the intersection in the future and that additional safety and traffic control measures may be required. As traffic increases, the DOTD will examine the possibility a roundabout or a signal. "