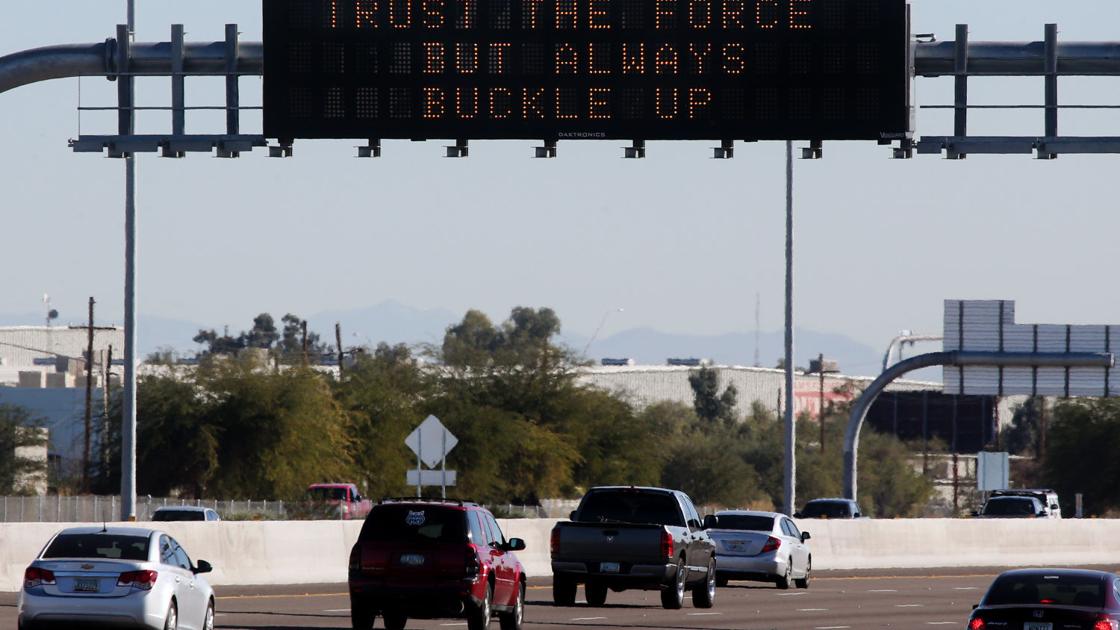 Arizonans have a lot to say about road signs | Local News
By Howard Fischer Capitol Media Services

PHOENIX – Arizona motorists have a lot of things they want to tell everyone on the road.
Like "Snowbirds R crazy / so buckle up / for your safety. "
"The weaving of traffic / is deceptive."
And "Don't be a stinker / use your flasher."
In fact, they have submitted over 7,000 ideas that they want displayed on these electronic signs operated by the state Department of Transportation that adorn urban freeways.
And the list of suggestions, obtained by Capitol Media Services, shows everything from anger at those who aren't careful, to a sense of humor designed to get people to be more courteous.
These highway signs are designed to warn motorists of dangerous conditions, road closures and driving times. But at other times, ADOT issues messages to gently remind motorists to be nice. So rather than relying solely on the ideas of its staff, the agency asked Arizona residents for their suggestions.
There were constraints. For example, signs only accept three lines, with no more than 18 characters per line, including spaces. And blasphemy is prohibited.
Within these constraints, the Arizonans found a lot to talk about.