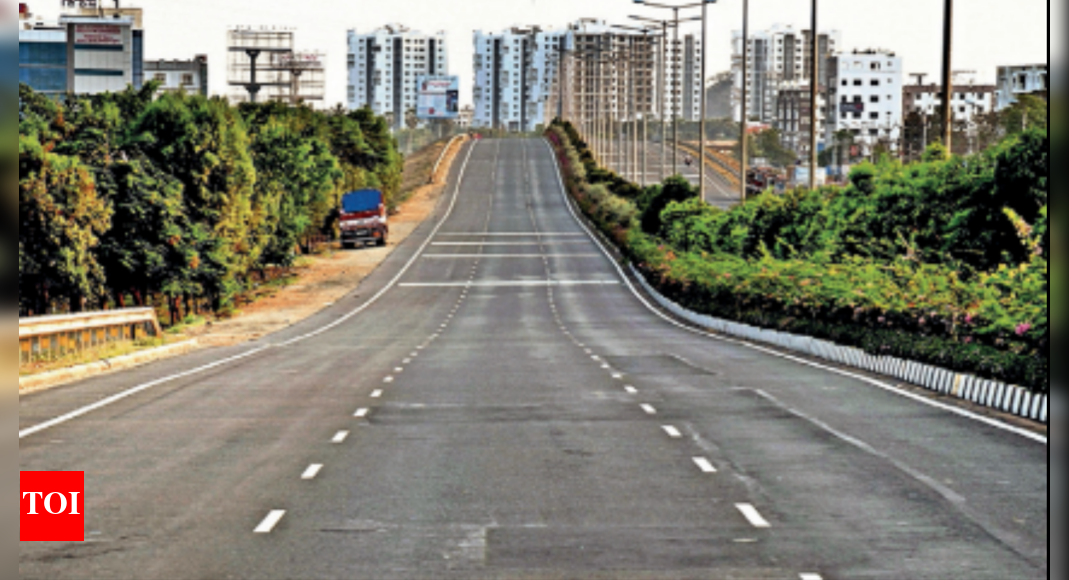 Andhra Pradesh finalizes DPR for Bengaluru-Vijayawada National Highway | Amaravati News
AMARAVATI: The state government has finalized the Detailed Project Report (DPR) for the prestigious national highway between Bengaluru and Vijayawada.
The proposed highway has been designed to be closer to Pulivendula, the hometown of the Chief Minister. Union Minister Nitin Gadkari had already agreed in principle to take the highway following a request from Chief Minister YS Jagan Mohan Reddy.
This NH was proposed by liquidating the Ananthapuram-Amaravati NH project proposed by the previous TDP government. The proposed new national highway is expected to cost 17,000 crores while the NH Ananthapuram-Amaravati would cost around 30,000 crores.
Although both proposals were designed to improve the connectivity of Rayalaseema districts with the capital region-Amaravati, the Center had readily accepted the new proposal as it would reduce the cost by almost 50%. The Naidu government proposed the six-lane expressway for about 600 km, which drove up the cost to about 30,000 crore.
The Ananthapuram-Amaravati highway was abandoned by the YS Jagan Mohan Reddy government soon after he decided to downgrade Amaravati. According to official sources, the proposed trunk road would link Bangalore-Hyderabad trunk road near Kodikonda village in Ananthapuram district. Kodikonda is the border village of Karnataka in AP.
The 332 km highway would be built as a six-lane highway. The NH would pass through Anivela village of Verapunayunipalle mandal in Kadapa district. The village of Anivela is located about 10 km from Pulivendula. The highway would then pass through Erraguntla, Kamalapuram, Mydukuru and the Mallepalli village of Bramhamgari Matham in Kadapa district before entering Prakasam district near Kanigiri. This highway would link Podili and Chimakurthy before joining the existing National Highway (Chennai-Kolkata)-16 between Marturu-Medarametla.